"This was and
is my dream job."
Here you will find exciting biographies and careers that are exemplary for our group of companies.
Get inspired and discover how people make the most of their personal opportunities and professional goals with us!
Petra S., Administration/HR Associate, is already looking back at many years of experience at ROFA-LEHMER. In December of 2018 she was honored for 20 years of work at the company. The skilled industrial manager has worked full time for most of her career, even when her own children were still young. Now she's decided to work part time so that she can look after her two grandchildren and her mother, who is in need of care.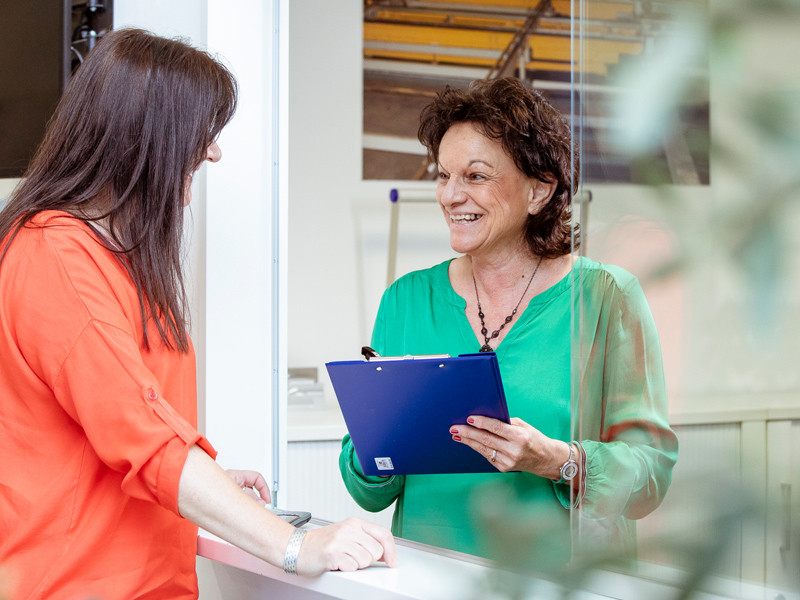 "When something goes wrong, it's always ask Petra!"
As the person responsible for Administration and HR, I'm the first point of contact for matters big and small that affect our employees from day to day. Whether it's about planning trips for the management team, whether our mechanics need visas for South Africa, or an employee urgently needs proof of wages for an insurance matter, all roads lead to me. Some days it gets crazy, but I make it through and always stay calm, even when it's stressful. A talent for organization, ability to cope with a pressure, and a bit of humor are all part of the job. For the last two years, I've also been the official representative for company health management, organizing fruit baskets, tea days, training sessions on back health, and lots of other things that benefit staff. I did external further studies for this and it brings even more variety into my daily work life.
"I am always 100% committed - at work and at home."
I put everything I have into my work, but that doesn't stop when I switch off and go home. And I wouldn't want it to, because my personal life is important. I have a partner and children, a mother I look after who needs care – and on top of that, I'm the proud grandma of two adorable grandchildren! It's an exhilarating experience. In order to be able to juggle everything, I decided a few years ago to start working part time. It wasn't a problem at all, and cutting back to 32 hours a week with two afternoons off got the stamp of approval from my superiors right away.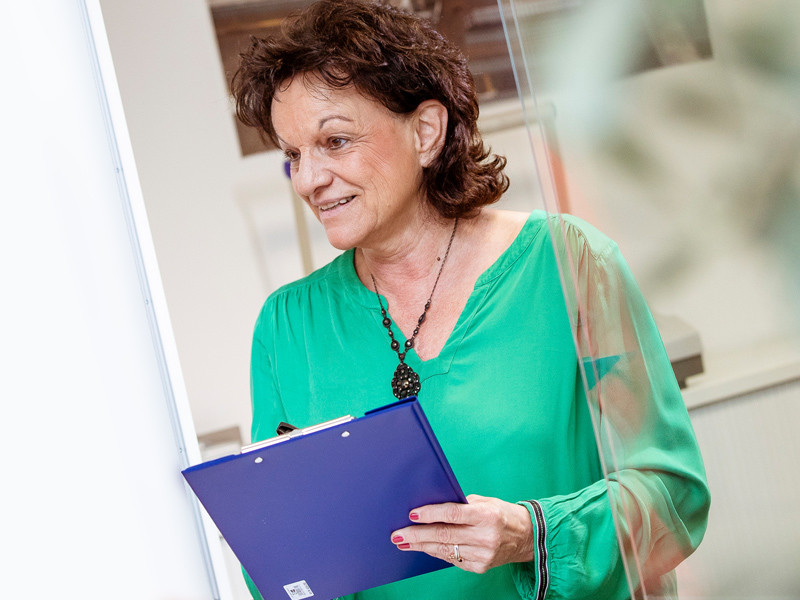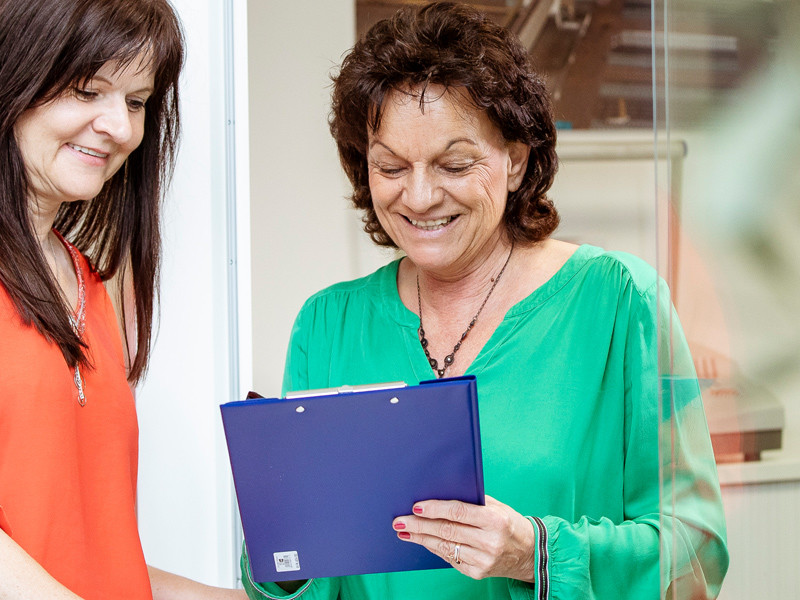 "There's a personal relationship level, too."
I'm a family person, through and through. It's nice to know that other employees feel the same way. I think of our summer grill-outs, where everyone can bring their partners and children. There's always great exchanges at the personal level, across departmental lines. Some of my colleagues are even friends in my private life. It used to be that way when the company was even smaller, but now that we're around 90 employees, there's still this feeling of family – and that's something really special.