"I've always felt wind at my back.",
Katharina D., Technical Procurement, ROFA-LEHMER
Here you will find exciting biographies and careers that are exemplary for our group of companies.
Get inspired and discover how people make the most of their personal opportunities and professional goals with us!
With a vocational baccalaureate diploma under her belt, Katharina D. joined ROFA-LEHMER in September of 2015. She only spent two and a half years training there as a technical product designer for machine and plant construction. Today she works in Technical Procurement, taking care of purchasing parts for ROFA-LEHMER.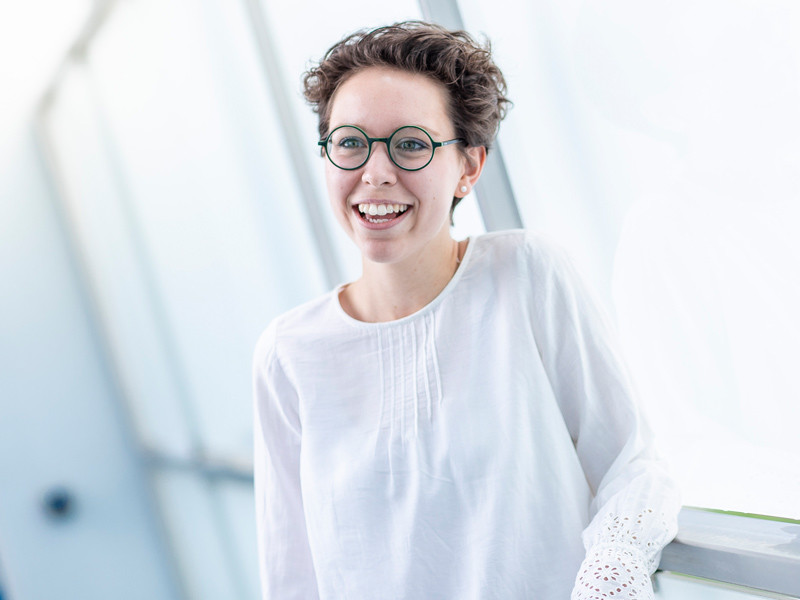 "I really liked the shorter apprenticeship period."
I came across a job posting for my apprenticeship at ROFA-LEHMER. What I really liked was the chance to shorten the apprenticeship period by a year. That showed me that the company acknowledged my vocational baccalaureate diploma. In the first year of apprenticeship, you start learning how to manage software so that you can produce precise technical drawings based on specifications from design managers. It all comes down to accuracy, because these plans are the basis for the individual components of the design as a whole – you can't make any mistakes, or else all the plant construction will go wrong at the end.
"There's always someone you can ask."
Masters don't just fall out of the sky, as the saying goes. As a trainee, you need someone to give feedback on the work you've produced. This is the only way to get better and grow into more demanding tasks. All my experiences with that at ROFA-LEHMER were good. The supervisors and project managers make time for trainees and fully include them. For example, I thought it was good to see the conveyors I had drawn in real life at the customer's site. It gives you a much better feel for the big picture.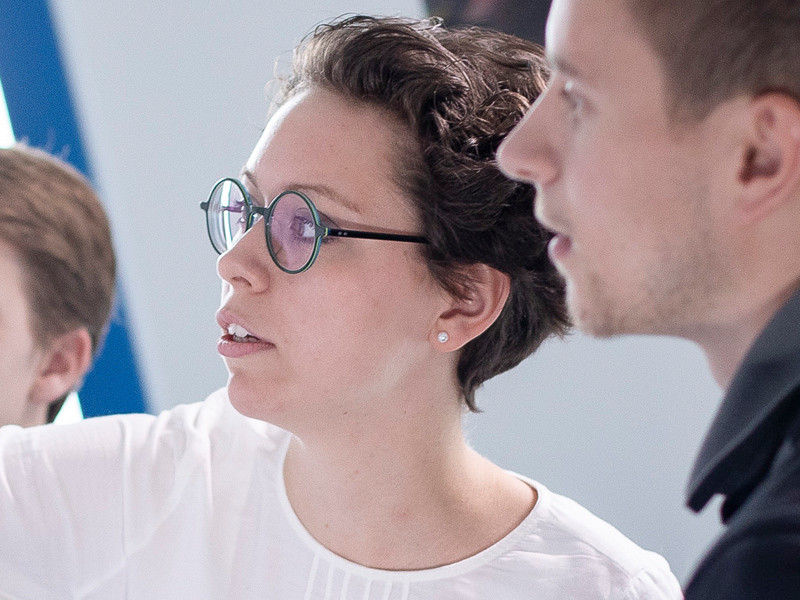 "People with concrete ideas get promoted."
I've always been someone to take matters into my own hands. After my apprenticeship, I realized that I'm also interested in the economic aspects. Then I took it upon myself to look around for appropriate further training, and came across the job for Technical Business Administrator, for which I'm currently taking a night class twice a week. ROFA-LEHMER appreciated this right away, and I found my position in Procurement where I deal with suppliers and get quotes. A new work environment where I can make full use of my strengths and be more involved in outside contact, which I enjoy.
Overall I'm really satisfied. The professional development opportunities are right, the friendly atmosphere is relaxed, there's a big emphasis on teamwork. You can feel it on the group trips we take every other year, for example. They're tons of fun and a great opportunity to get together with colleagues from other departments.