"Controlling a whole warehouse
excites me!"
Here you will find exciting biographies and careers that are exemplary for our group of companies.
Get inspired and discover how people make the most of their personal opportunities and professional goals with us!
As a data technician, Malte S., 25, develops material flow concepts for customers in sectors as diverse as the automotive and pharmaceutical industries, but also for medium-sized manufacturing companies from the Bergisch region. Even before the vocational baccalaureate diploma, he wanted to work in the field of application development, in this case, specifically at BSS Bohnenberg GmbH. In interview, he spoke about his experiences so far.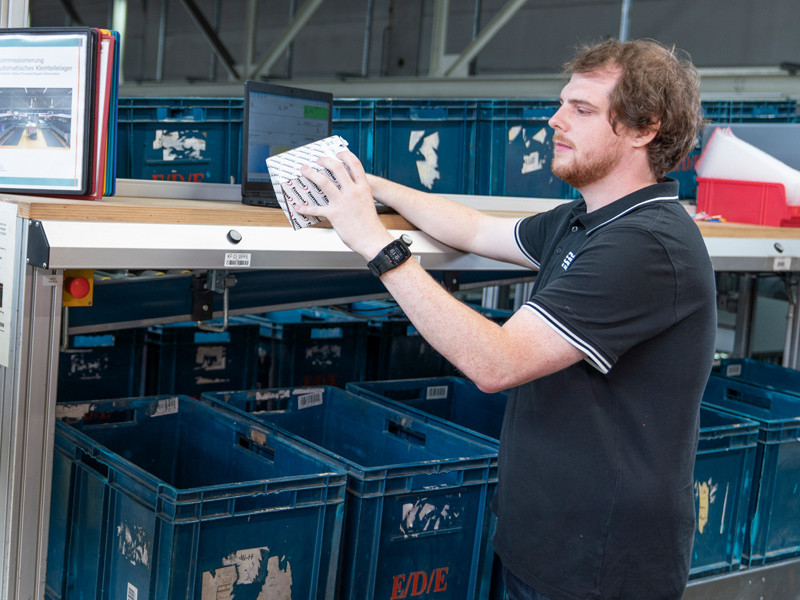 "We bring intelligence to intralogistic processes."
As a data technician, I organize the material flow. If a customer wants to build a new warehouse or optimize an existing warehouse, I am responsible, together with my colleagues, in making processes more efficient. This includes, for example, calculation of the shortest routes in the warehouse or so-called batch management. This deals with the question of how goods must be taken in and out of storage once more. This is, of course, more critical for a food manufacturer with perishable goods than for a tool manufacturer. Operational dialogues also fall into our field, i.e. the controller's user interface. It is important to clearly deal with the customer's demands and specific processes upfront, to develop a tailor-made solution.
"Intensive communication is the basis."
Of course, a perfectly organized intralogistic process needs more than just material flow organized by us data technicians. On the one hand, there is all the "hardware", such as transport vehicles or conveying elements, which are covered by the colleagues in Control and Automation; on the other hand, the material flow must also harmonize with the customer's warehouse management software. This requires intensive cooperation, both internally and externally. For very tricky tasks, every now and then, I exchange with colleagues who do not work on the project. Often a new perspective comes into the picture, an approach that I perhaps did not even think about. That is completely okay. It is not important who had the idea, but that it is the best solution for the customer.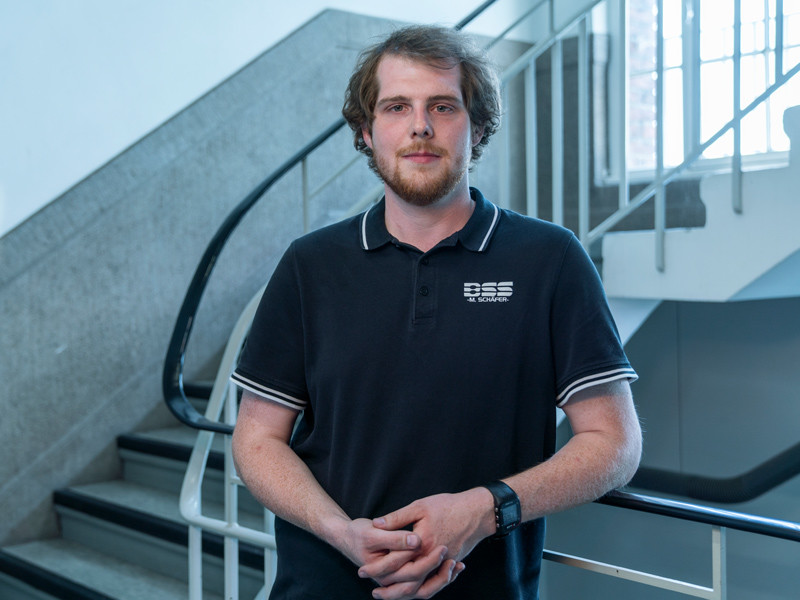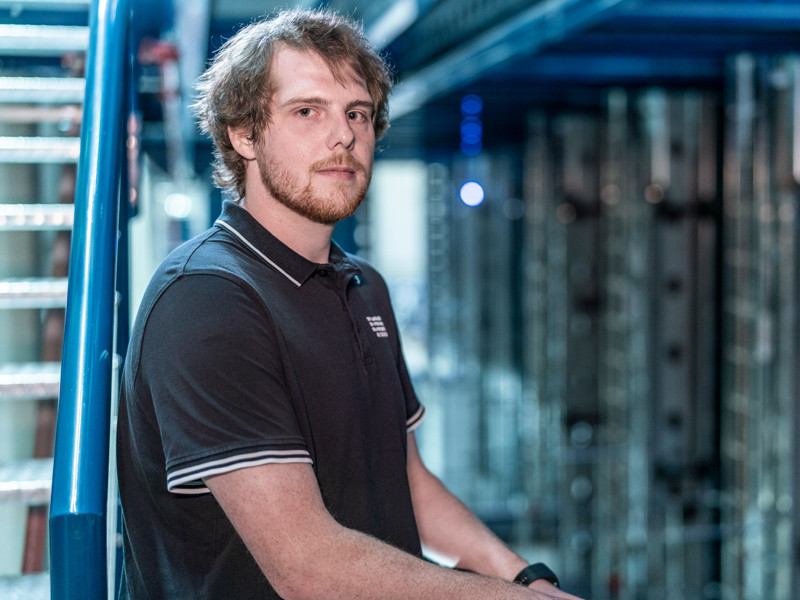 "It is my goal to become a technical project manager."
For me, it was personally clear even before the vocational baccalaureate diploma that I wanted to work in application development. To control a whole warehouse with self-written software is simply a great challenge. I became aware of BSS Bohnenberg quite early on, since I'm from the region. I got the training position directly after the vocational baccalaureate diploma. Since January 2016, I am now permanently employed. Since then, I have supervised many projects. In addition, I look after our apprentices, together with the Training Manager. I can very well imagine myself as a technical project manager in the future. On the one hand I would be very close to the customer, on the other hand I would guide the team internally and lead us to the project goal. Since I am more of a communicative type who can communicate well, I think I would be well-placed here.