"You never stop learning,
no matter where you are."
Here you will find exciting biographies and careers that are exemplary for our group of companies. Get inspired and discover how people make the most of their personal opportunities and professional goals with us!
Tobias L., Project Manager at ROFA AG, has only been on board at the Rosenheim's material handlings specialst for a short time. But he's already achieved a lot – and is ready to take the next step. Even as these words were being written, his bags were already packed…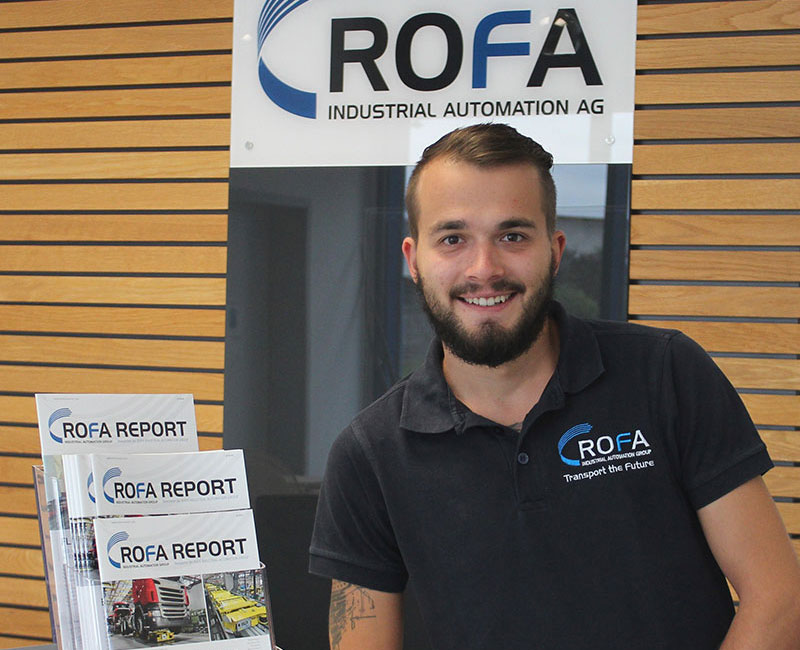 "Comfortable from the start."
The path to ROFA AG was admittedly an obvious one for me. For one, because I went to the technical university nearby, namely to the TH Rosenheim. I earned my Bachelor's degree in Industrial Engineering there in 2019.
So of course I was familiar with ROFA AG. For another, I gathered some more interesting insights into the company through my circle of friends, so I first became acquainted with the company in the summer of 2019.
"Know who you are working with in departments."
Two months after that initial introduction, I had a trainee contract. In September 2019, I started assisting a project manager at ROFA AG with a big contract for the Dutch commercial vehicle manufacturer DAF. In this context, I was able to get to know all the departments from an inside perspective, from Construction to Procurement.
This allowed me to gain a full understanding of the individual phases of a project and establish initial contacts in each department. No matter what questions I asked, I always found a willing and open ear. My colleagues really made time for me as the "new guy."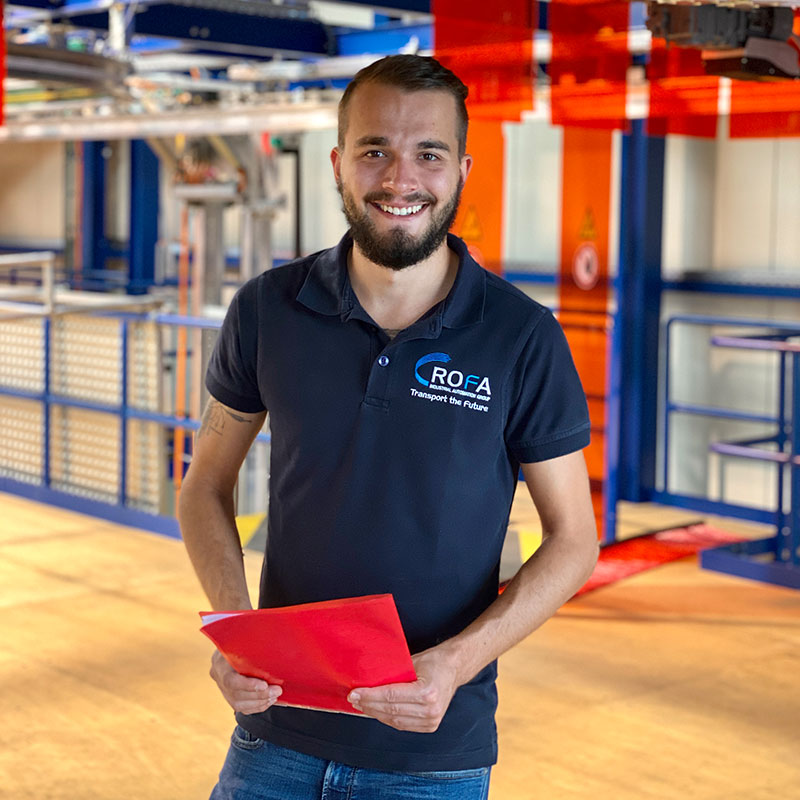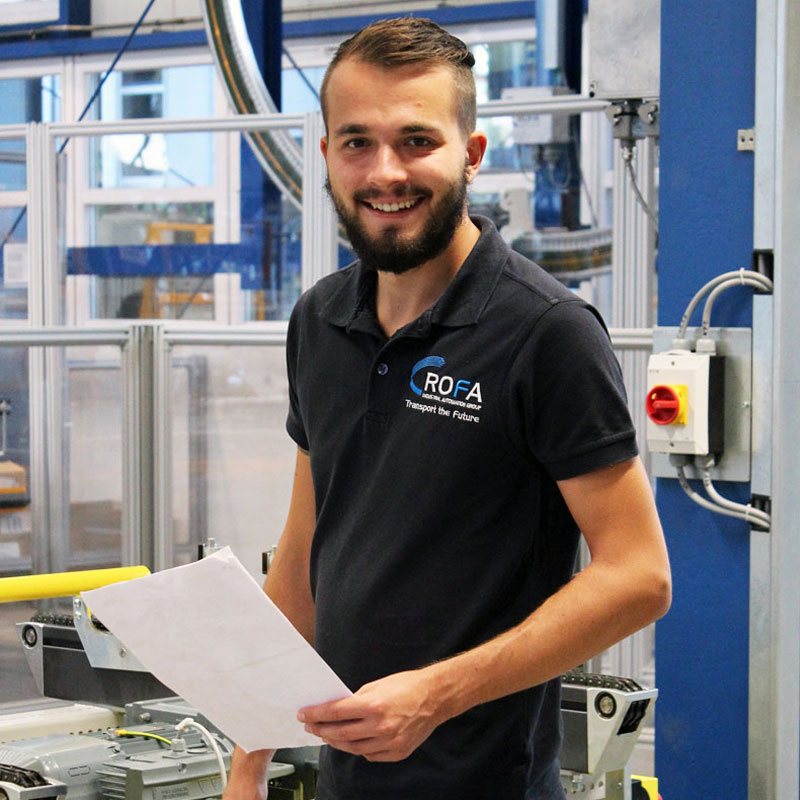 "Step by step towards personal responsibility."
After the DAF project was completed, I didn't have to wait long for the chance to take on my own project. The subject matter was actually very similar; it was another commercial vehicle manufacturer, in this case Daimler Trucks. My head of department said right away, "Tobias, this is for you!" I didn't hesitate.
Anyone who takes on a job as project manager knows that it's not a classic "nine-to-five" job, at least in critical project phases. Right before the start of production – and that's where we are with Daimler trucks – everything is under extreme pressure. You have to be accessible and present all the time to clarify unresolved issues or make last-minute decisions with the customer. But that's exactly what I like about my job.
Starting in early October of 2021, I'll be heading to ROFA NORTH AMERICA in South Carolina. Staying overseas long-term has always appealed to me, and now the opportunity to do so is here. We'll still be working a lot with German manufacturers at the US site, such as BMW Spartanburg, the US's biggest automobile exporter.
Personally, I'm definitely enjoying one of my hobbies in the USA: motorcycling! I can't wait to explore the highways around the area. It's a dream come true.